DDBRIX Workshop - Demand Driven

DURATA
1 giornata

PROSSIMI CORSI
In house / Su richiesta

PREZZO
Contatta la scuola per conoscere i prezzi

ESAMI
DDBRIX WORKSHOP
Questo Workshop di 1 giorno, unico nel suo genere, è stato disegnato per accelerare il trasferimento delle conoscenze Demand Driven MRP.
Con questo "Serious game", imparerete ad applicare i concetti Demand Driven, a posizionare e proteggere i buffer per assicurare il continuo flow di materiali e informazioni, migliorare il livello di servizio e ridurre lo stock.
Scoprirete tramite una esperienza diretta gli enormi vantaggi che DDMRP può portare all'interno di un'organizzazione, tra i quali la facilità di gestione delle priorità e della pianificazione.
Il corso è indirizzato a tutte le funzioni e richiede un minimo di 8 partecipanti.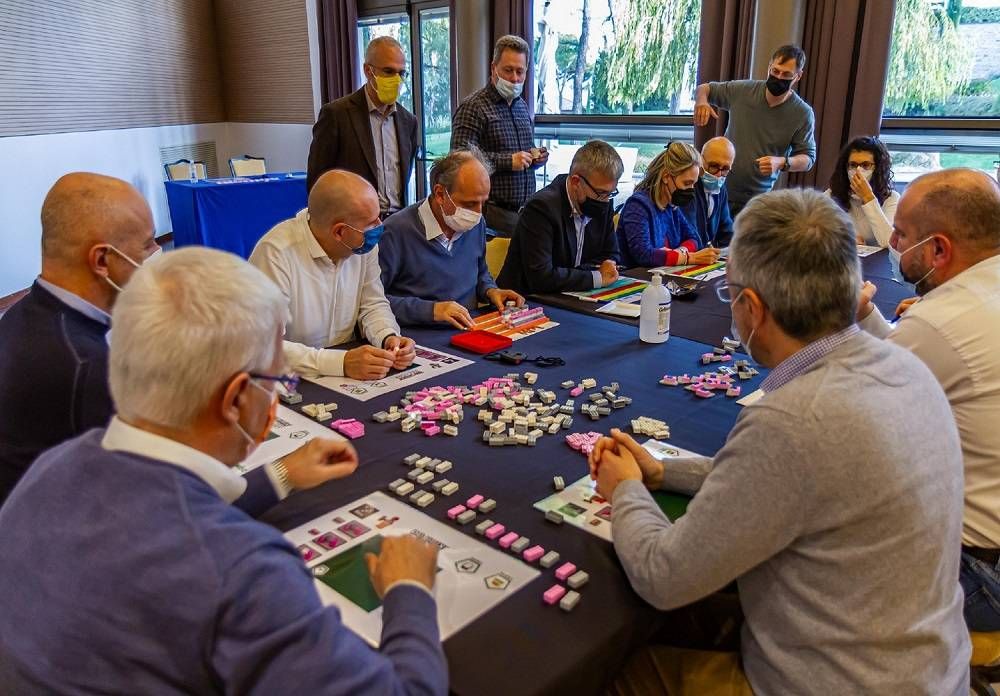 Piano didattico

LEGGI I DETTAGLI ▾

Contents of the Workshop - Serious Game


During the Game you will experience:

Improved Flow of materials and information
Demand Driven MRP concepts
Demand Driven Operating Model
Variability and Its Impact to Flow
Production stabilization
Improved planning and execution with DDMRP
Reduced Working Capital
Flow Based metrics
Improved visibillity and ROI
A chi si rivolge

LEGGI I DETTAGLI ▾

Il Workshop si rivolge a tutte le figure aziendali delle funzioni:

General Managers
Sales
Operations
Finance
Quality
Marketing
Planning
IT
Continuous Improvement
Supply Chain
Costi e iscrizione

LEGGI I DETTAGLI ▾

QUOTA DI PARTECIPAZIONE

750 Euro + IVA

Il corso prevede un numero minimo di 8 partecipanti, al fine di consentire una interazione ottimale tra partecipanti ed istruttori.

Per l'iscrizione occorre inviare via fax (051 0822618) la scheda di iscrizione compilata insieme alla ricevuta dell'avvenuto bonifico o un ordine d'acquisto.

La scheda può essere scaricata dal link: Scheda registrazione

Per informazioni contattare la Dott.ssa Pfister per Email a.pfister@advanceschool.org oppure ai numeri della scuola.