News
Supply Chain Excellence Award - APICS 2015
19 Febbraio a Milano, Abe Eshkenazi e Advance School consegneranno i Country SC Excellence Award for APICS Training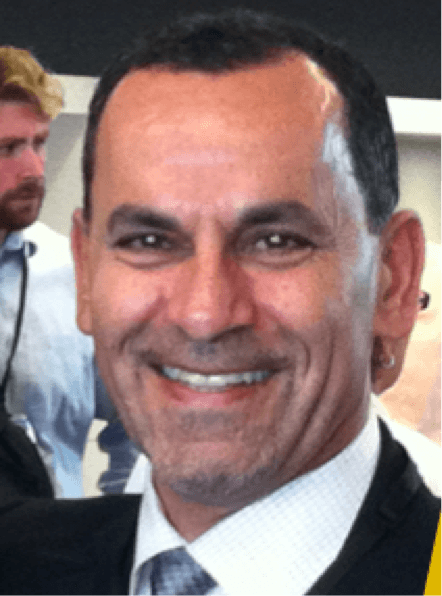 Il 19 febbraio, a Milano, Abe Eshkenazi, CEO di APICS, consegnerà insieme ad Advance School i Country SC Excellence Award alle aziende scelte per il loro impegno nella formazione APICS e per i risultati raggiunti.
Durante l'evento, ci saranno vari interventi riguardanti le sfide e i trends della Supply Chain e le Best Practice presentate da alcune aziende premiate.
Le aziende selezionate sono: STMicroelectronics, CIRCOR Pibiviesse, Cybertec e CUOA Business School
Il seminario inizierà alle 17:30.
La partecipazione è gratuita, ma i posti sono limitati e la precedenza verrà data ai soci AD-net. L'evento è anche valido ai fini dei punteggio per il mantenimento della certificazione APICS.

Per registrarsi cliccare sul link:Form Registrazione Evento SCAward 19 feb oppure inviare Email alla Dott.ssa Pfister: a.pfister@advanceschool.org


Location: Hotel Rosa Grand, Piazza Fontana 3, Milano
Supply Chain Excellence Award for APICS training - 2nd edition
> Global Trends & Challenges in the Supply Chain
> Consegna del Supply Chain Excellence Award for APICS training da Advance School e CEO di APICS
> Best Practice in SCM
OSPITE INTERNAZIONALE: Abe Eshkenazi, CEO di APICS, la più grande associazione al mondo in Supply Chain & Operations Management.
Aziende Premiate: STMicroelectronics, CIRCOR Pibiviesse, Cybertec
Premio speciale: CUOA Business School
Programma seminario

17:30

> Apertura: Daniele Meldolesi, CPIM, CSCP, General Manager Cargill SSE Italy e Presidente di AD-net, The Association for SC & Operations Management
>Abe Eshkenazi, CSCP, CEO di APICS
Global Trends and Challenges in the Supply Chain

>Stefano Tornaghi, CPIM, VP Operations, Pibiviesse - CIRCOR
La pianificazione trasparente dei fornitori a partire dal S&OP
Come assegnare e prenotare in anticipo la capacità dei fornitori in un ambiente ETO a partire da S&OP
Come ottenere miglioramenti in termini di OTD e ppm

>Alberto Della Chiesa, CPIM, VP, Company Supply Chain Manager, STMicroelectronics
Turning Supply Chain Disruptions into a Competitive Advantage
Supply Chain Challenges in the Semiconductor market

Key Pillars & Processes of Supply Chain at ST
Successful Stories
> Tavola Rotonda: Moderatore Pietro Romano, Professore Associato di Organizzazione dei Sistemi Logistici, Sviluppo Prodotto e Marketing, Università di Udine
20:00

Media Partners:



LE AZIENDE PREMIATE NEL 2013
Il precedente l'Award è stato assegnato da Abe Eshkenazi, CEO di APICS, in una cerimonia presso Unindustria Latina alle seguenti 5 aziende, che si sono distinte per un progetto di formazione comune sul territorio che ha interessato circa 100 professionisti.
Le aziende premiate sono state: AbbVie, Janssen Cilag, Johnson & Johnson, Haupt Pharma e Pfizer.





Vedi tutte »