Master Lean Six Sigma Black Belt
Lean Six Sigma Manufacturing - Corsi e Master

DURATA
5 giornate in aula + 2 sessioni webinar individuali + modulo Six Sigma BB on demand

PROSSIMI CORSI
11 Marzo 2023 Milano

PREZZO
6800 + IVA
UPGRADE Lean BB => Lean 6 Sigma BB 3400 Euro + IVA

ESAMI
Info esame IIBLC®
Il Master Lean - 6Sigma Black Belt di Advance School è un corso che unisce le conoscenze delle più recenti tecniche e Best Practice dell'area Six Sigma a quelle dell'area Lean, basate sul Book of Knowledge (BOK) dell'International Independent Board for Lean Certification (IIBLC®), riconosciuto a livello internazionale. Il percorso è studiato per formare il partecipante sulle tecniche per un'implementazione di successo di progetti Lean - Six Sigma Black Belt.
 
Al termine del Master Lean - 6Sigma Black Belt a al superamento degli esami, il candidato riceverà:
1. la certificazione internazionale Lean Black Belt IIBLC®
2. il certificato Lean-Six Sigma Black Belt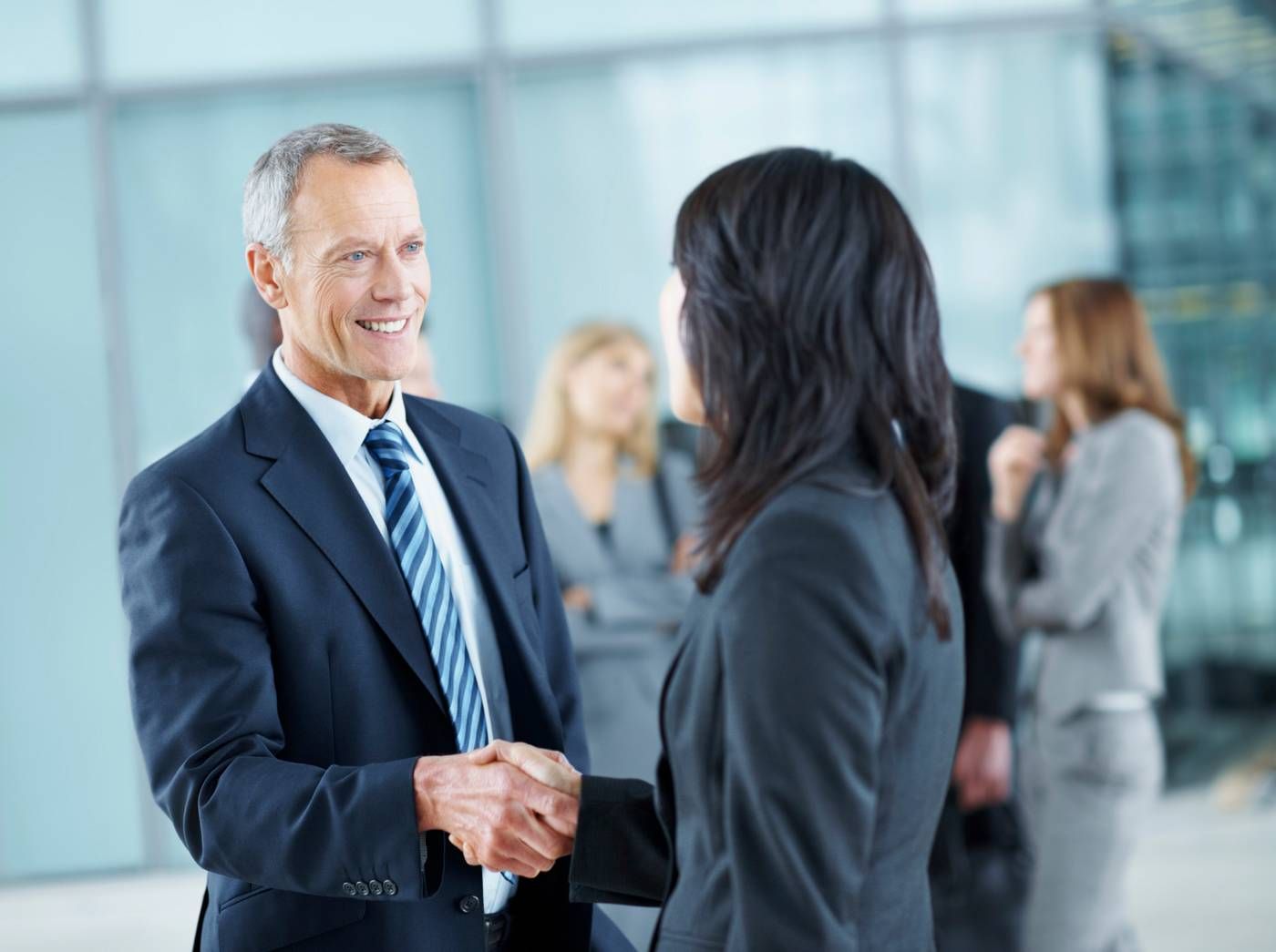 > UPGRADE PER CERTIFICATI LEAN IIBLC®

Chi fosse certificato Black Belt o Champion IIBLC®, può effettuare l'upgrade a Lean-Six Sigma Black Belt seguendo il solo modulo 2 -  Six Sigma e sostenendo il relativo esame.
Piano didattico

LEGGI I DETTAGLI ▾

STRUTTURA DEL MASTER

Per il Master è prevista:
•    Una fase di formazione in aula
•    Una fase di studio individuale con un supporto a distanza degli istruttori
•    Simulazione dell'esame in aula con discussione dei risultati

Durante il corso Lean-Six Sigma Black Belt si effettueranno delle esercitazioni pratiche per consentire una immediata verifica e applicazione dei concetti esposti in aula e si utilizzeranno i tool adottati nelle implementazioni Lean-Six Sigma per individuare i flussi di Valore e le fonti di spreco. Verranno discussi inoltre alcuni Case Study di implementazioni Lean-Six Sigma di successo. Punto chiave di questo percorso è l'implementazione di progetti Lean e Six Sigma in azienda, requisiti indispensabili per ottenere la certificazione Black Belt.

Il corso viene erogato da docenti certificati IIBLC®, con pluriennale esperienza didattica e professionale in area Lean e Six Sigma presso aziende internazionali World Class, dove hanno ricoperto ruoli di Lean 6Sigma Black Belt e Champion.
La docenza è in italiano, mentre il materiale didattico e l'esame finale sono in inglese. È pertanto richiesta una buona conoscenza della lingua inglese.

Al completamento dell'intero percorso e al superamento sia dell'esame IIBLC® che della verifica Six Sigma, il partecipante riceverà due certificazioni:
• Certificazione CBBL, Certified Black Belt in Lean di IIBLC®
• Certificato Lean - Six Sigma Black Belt di Advance School

La modularità del corso permette anche l'iscrizione ad uno solo dei due moduli.
Il corso è articolato in giornate di formazione in aula e webinar con istruttori certificati
La docenza è in italiano, mentre il materiale didattico e l'esame finale sono in inglese. È pertanto richiesta una buona conoscenza della lingua inglese.

PROGRAMMA DETTAGLIATO

Modulo 1: Master Lean Black Belt IIBLC® + esame IIBLC® - 5 giornate in aula + 2 sessioni webinar individuali 
 

I contenuti del programma sono:

1. Recap Value Stream Mapping

2. Manufacturing
Applicazione VSM in un ambiente di produzione

The 8 Steps
Mixed Model Value Streams
Product Families
Pacemaker
Flow
Pitch and Scheduling

3. Office/service
Applicazione VSM in un ambiente "office"

Muda in the office
Inventory types
Speed/Cost/Quality Interaction
The 6 steps
Changing Demand

4. Resource & Development (R&D) innovation
Applicazione VSM in un ambiente di R&D

Product Development Essentials
What makes the Development process different
Lean Product development tools and principles
Rapid Project execution

5. Healthcare
Applicazione VSM in un ambiente Healthcare

Muda in Hospitals
VSM "families"
Standardised Work
Visual management
5S
Kanban
Error prevention
Creating flow
Design

6. Total Productive Manufacturing (TPM)
Vengono discusse le basi teoriche del TPM

Basics
Pillars of TPM
Eliminate losses
Preventive Maintenance
Process Quality Management
Management of new equipment
Office TPM
Education and Training
Safety and Environmental Management

7. Project Management
In questo modulo si illustrano le conoscenze e le competenze relative alla gestione di progetto:

Project Charter
Schedule Development
Cost Management
Risk Management
Progress Reporting
Project Closing
Organizational Process Assets

8. Complementary techniques

Additional Six Sigma Principles and Tools
Process Mapping
Theory of Constraints
Kaizen Events

9. Change and sustainability
Questa parte del corso si concentra sulle capacità soft su 3 livelli:

Individual Level
Group Level
Organisational Level

10. Project deliveries
Impostazione, follow up e presentazione finale del progetto del partecipante

 

Modulo 2: Six Sigma Black Belt + esame Six Sigma


I. Organization-wide Planning and Deployment
A. Organization-wide considerations

Fundamentals of six sigma and lean methodologies
Six sigma, lean, and continuous improvement methodologies
Relationships among business systems and processes
Strategic planning and deployment for initiatives

B. Leadership

Roles and responsibilities
Organizational roadblocks and change management


II. Organizational Process Management and Measures
A. Impact on stakeholders
B. Benchmarking
C. Business measures

Performance measures
Financial measures


III. Team Management
A. Team formation

Team types and constraints
Team roles and responsibilities
Team member selection criteria
Team success factors

B. Team facilitation

Motivational techniques
Team stages of development
Team communication
Team leadership models

C. Team dynamics

Group behaviors
Meeting management
Team decision-making methods

D. Team training

Needs assessment
Delivery
Evaluation


IV. Define
A. Voice of the customer

Customer identification
Customer data collection
Customer requirements

B. Business case and project charter

Business case
Problem statement
Project scope
Goals and objectives
Project performance measurements
Project charter review

C. Project management (PM) tools

Gantt charts
Toll-gate reviews
Work breakdown structure (WBS)
RACI model (responsible, accountable, consulted and informed)

D. Analytical tools

Affinity diagrams
Tree diagrams
Matrix diagrams
Prioritization matrices
Activity network diagrams


V. Measure
A. Process characteristics

Process flow metrics
Process analysis tools

B. Data collection

Types of data
Measurement scales
Sampling
Data collection plans and methods

C. Measurement systems

Measurement system analysis (MSA)
Measurement systems across the organization
Metrology

D. Basic statistics

Basic statistical terms
Central limit theorem
Descriptive statistics
Graphical methods
Valid statistical conclusions

E. Probability

Basic concepts
Distributions

F. Process capability

Process capability indices
Process performance indices
General process capability studies
Process capability for attributes data
Process capability for non-normal data
Process performance vs. specification
Short-term and long-term capability


VI. Analyze
A. Measuring and modeling relationships between variables

Correlation coefficient
Linear regression
Multivariate tools

B. Hypothesis testing

Terminology
Statistical vs. practical significance
Sample size
Point and interval estimates
Tests for means, variances, and proportions
Analysis of variance (ANOVA)
Goodness-of-fit (chi square) tests
Contingency tables
Non-parametric tests

C. Failure mode and effects analysis (FMEA)
D. Additional analysis methods

Gap analysis
Root cause analysis
Waste analysis


VII. Improve
A. Design of experiments (DOE)

Terminology
Design principles
Planning experiments
One-factor experiments
Two-level fractional factorial experiments
Full factorial experiments

B. Lean methods
Waste elimination
Cycle-time reduction
Kaizen
Other improvement tools and techniques
C. Implementation


VIII. Control
A. Statistical process control (SPC)

Objectives
Selection of variables
Rational subgrouping
Control chart selection
Control chart analysis

B. Other controls

Total productive maintenance (TPM)
Visual controls

C. Maintain controls

Measurement system reanalysis
Control plan

D. Sustain improvements

Lessons learned
Documentation
Training for process owners and staff
Ongoing evaluation


IX. Design For Six Sigma (DFSS) Framework and Methodologies
A. Common DFSS methodologies
B. Design for X (DFX)
C. Robust designs
A chi si rivolge

LEGGI I DETTAGLI ▾

Direttori di Stabilimento
Responsabili e risorse in staff delle aree Produzione, Supply Chain, Qualità
Acquisti e Organizzazione di aziende industriali e di servizi
Membri di un team di trasformazione Lean - Six Sigma
Aziende che intendono implementare il Lean - Six Sigma e vogliono formare il proprio organico con un corso strutturato e aggiornato
Consulenti nell'area Operations
Ingegneri di produzione e di processo.
Project Manager
Costi e iscrizione

LEGGI I DETTAGLI ▾

QUOTA DI PARTECIPAZIONE



6800 Euro + IVA

 

Per iscrizioni pervenute 30 e 60 giorni prima della data d'avvio del corso è prevista una quota early registration. Contatta la nostra scuola!

 


UPGRADE PER CERTIFICATI LEAN IIBLC®


Chi fosse certificato Black Belt o Champion IIBLC®, può effettuare l'upgrade a Lean-Six Sigma Black Belt seguendo il solo modulo 2 Six Sigma BB e sostenendo il relativo esame.

Quota di iscrizione Modulo 2: 3400 Euro + IVA, comprensiva di esame finale.


 

Il corso prevede un numero minimo di 6 partecipanti per l'attivazione. I posti sono limitati al fine di consentire una interazione ottimale tra partecipanti ed istruttori.

Per l'iscrizione occorre inviare via mail (info@advanceschool.org) la scheda di iscrizione compilata insieme alla ricevuta dell'avvenuto bonifico o un ordine d'acquisto.



La scheda può essere scaricata dal link: Scheda registrazione.