DDLP - Demand Driven Leader Professional - DDI New!
Demand Driven MRP (DDMRP) - Corsi e Master

DURATA
2 giornate consecutive

PROSSIMI CORSI
5 - 6 Novembre 2020 Milano

PREZZO
1290 Euro + IVA <> 1600 Euro + IVA con esame DDLP

ESAMI
LA CERTIFICAZIONE DDLP
Le aziende hanno un bisogno crescente di innovare i propri modelli operativi e implementare Best Practice che consentano loro di avere successo sul mercato, migliorare il servizio ai Clienti e il proprio EBITDA.
Demand Driven MRP  ha assunto in pochi anni una grande  e crescente importanza perchè l'MRP convenzionale si è dimostrato spesso poco efficace per competere con successo sui mercati, che sempre più sono tutti dominati da una domanda estremamente variabile.
Il programma Demand Driven Leader, indirizzato ai Manager funzionali dell'azienda, trasferisce i concetti chiave del DDMRP e ne insegna l'applicazione dopo aver analizzato il contesto di riferimento.
Nel programma verrà esaminato ad alto livello il Demand Driven Operating Model, il Demand Driven S&OP e i suoi benefici sia dal punto di vista tattico che strategico.
Il programma prepara alla certificazione internazionale DDLP del DDI.
Al termine del percorso, il partecipante riceverà un attestato di completamento del corso da parte del Demand Driven Institute. Inoltre, il partecipante può decidere di sostenere l'esame con il Demand Driven Institute, per ottenere la certificazione internazionale Demand Driven Leader Professional (DDLP).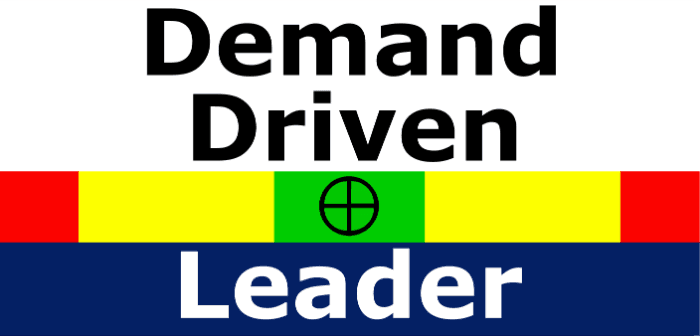 Piano didattico

LEGGI I DETTAGLI ▾

Certificazione DDL, Demand Driven Leader (2 giorni)


 

Module 1: Today's Organizational Challenges


The Rise of Complexity
Leadership's Challenge
Flow as the Purpose
The prerequisites for Relevant Information
Conventional Distortion to Relevant Information


 

 

Module 2: Conventional Challenges to Flow


Variability and Its Impact to Flow
Distortions to relevant information and materials – Planning Systems
Distortions to relevant information and materials – Finance
The Need for Thoughtware

 

 

Module 3: A New Management Model Emerges


 

 

Module 4: The Demand Driven Operating Model

Demand Driven Material Requirements Planning (DDMRP)
Demand Driven Scheduling and Shop Floor Execution

 

 

Module 5: Flow-Based Metrics


 

 

Module 6: Demand Driven Sales and Operations Planning (DDS&OP)


Tactical Configuration & Reconciliation
Tactical Review
Tactical Projection
Tactical Exploitation
Strategic Recommendation
Adaptive Sales and Operations Planning (Adaptive S&OP)

 

Module 7: The Demand Driven Adaptive Enterprise Model Development Path

 

 

 
A chi si rivolge

LEGGI I DETTAGLI ▾

Il Master si rivolge principalmente alle seguenti figure:

 

Direttori Operations e risorse in staf
General Manager
Supply Chain Managers
Supply Chain Analysts
Responsabili Finance
Responsabili Vendite
Imprenditori
Continuous improvement Managers
Inventory Managers / Materials Managers
Process consultants
S&OP Manager e risorse in staff
Plant Manager
IT Manager
Project Manager
Costi e iscrizione

LEGGI I DETTAGLI ▾

QUOTA DI PARTECIPAZIONE



1290 Euro + IVA solo corso

1600 Euro + IVA corso + esame

Per le iscrizioni che perverranno 60 giorni prima della data d'avvio del corso è prevista una quota agevolata
Il corso prevede un numero minimo di 6 partecipanti,al fine di consentire una interazione ottimale tra partecipanti ed istruttori.

Per l'iscrizione occorre inviare via fax (051 0822618) la scheda di iscrizione compilata insieme alla ricevuta dell'avvenuto bonifico o un ordine d'acquisto.

La scheda può essere scaricata dal link: Scheda registrazione

Per informazioni contattare la Dott.ssa Pfister per Email a.pfister@advanceschool.org oppure ai numeri della scuola.