Ente Certificazioni IIBLC
IIBLC®, International Independent Board for Lean Certification, è un'associazione no-profit che promuove 3 certificazioni professionali Lean basate su un proprio Book of Knowledge:
Certified Green Belt in Lean (CGBL)
Certified Black Belt in Lean (CBBL)
Certified Champion in Lean (CChL)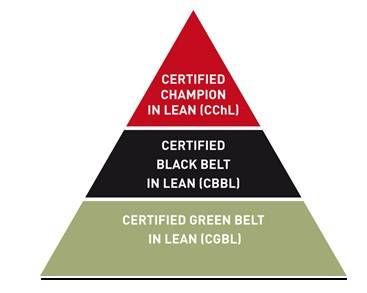 IIBLC® si propone di fornire un'attestazione obiettiva e indipendente delle conoscenze e delle competenze in fatto di metodologia Lean alle aziende e ai singoli individui e di diventare, grazie ad un sistema di certificazione standard, un punto di riferimento a livello internazionale.

IIBLC® è nata nel 2009 ed oggi amministra esami di certificazione in 7 paesi europei. In Italia gli esami sono amministrati da Advance School.

IIBLC® è completamente indipendente da qualsiasi organizzazione o azienda di consulenza. I membri del Content Committee sono esperti internazionali del settore. Insieme, hanno redatto la guida di riferimento chiamata 'Book Of Knowledge'.
Investi su te stesso e sul tuo futuro!
Scopri tutti i master e corsi in
Lean Manufacturing
creati da Advance School. I nostri corsi ti forniranno gli strumenti per affrontare l'esame di certificazione IIBLC. Scopri i dettagli del
Master Green Belt
o del
Master Black Belt
e contattaci per avere informazioni dettagliate su programmi, dati e costi di iscrizione. Ti aspettiamo!